Listing Of Botswana Parks & Wilderness Reserves For Your Wildlife Safari In Southern Africa
The Botswana tourism brand of "Africa's Best Kept Secret" is founded on the protection of its delicate environment and the pursuit of consistent sustainable development for its people. Below are parks, reserves and wilderness you can visit during your active-adventure trip to Botswana.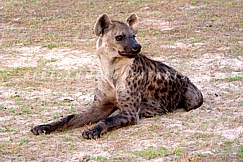 Read More +
OKAVANGO DELTA
Okavango Delta dubbed as the jewel of the Kalahari is one of the world's largest inland body of water blessed with a unique ecosystem. It has a tremendous diversity of flora and an array of wildlife that bring color to the Delta.
Read More +
MOREMI GAME RESERVE
Moremi Game Reserve is one of the most renowned safari destinations in Africa offering an enthralling Botswana safari experience. It is a national park located at the eastern portion of the Okavango Delta and south west of the Chobe National Park.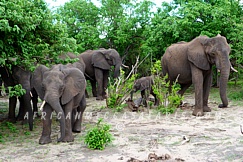 Read More +
CHOBE
Chobe National Park is Botswana's first national park declared in 1967 covering around 11700 square kilometers. Famous as the elephant capital of Africa, the park derived its name from the Chobe River and is home to lion, leopard, zebra, giraffe and many more.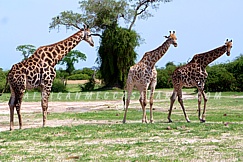 Read More +
SAVUTE
Savute area in Chobe National Park sometimes spelt Savuti and easily confused with Savuti Camp in Linyanti (different reserve) is dubbed as one of the best African safari destination covering an area of 5000 km² within Chobe ecosystem in Botswana.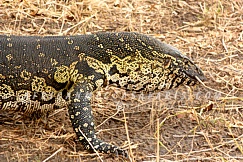 Read More +
LINYANTI
Linyanti is a faultless natural oasis in Botswana with an air of untouched beauty teeming with wildlife. This undiluted environment brings a magical feeling of peace and tranquility and the overpowering feeling of nearness to earthly evolution.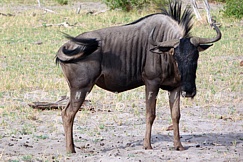 Read More +
KWANDO
Kwando Reserve covers 573000 acres (232000 hectares) of open wilderness. It boasts of the Lagoon area in the north and Lebala in the south based on the location and names of its two camps. The reserve has an extensive network of migratory trails.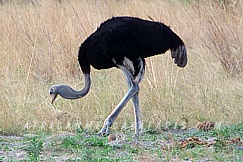 Read More +
SELINDA RESERVE
Selinda Reserve is located north of Botswana covering 320000 acres of pristine wilderness. The reserve is centered on the Selinda Spillway, a primordial waterway that was normally dry for many years. The dynamic wildlife experiences within Selinda made the reserve the choice for safaris in Africa.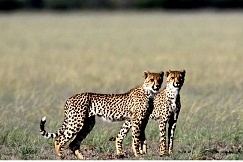 Read More +
CENTRAL KALAHARI
Central Kalahari Game Reserve or CKGR is a unique Africa safari reserve in Botswana located at the heart of the Kalahari Desert. The CKGR is populated with a large number of gemsbok, springbok and wildebeest. There are also predators such as lions, cheetahs, jackals, leopard, hyenas, wild dog and many others.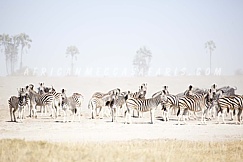 Read More +
MAKGADIKGADI PANS
Makgadikgadi Pans National Park is a unique safari destination in Africa, and one of Botswana's offbeat and contrasting park when compared to the popular Moremi in Okavango Delta or Chobe. Even though Makgadikgadi Pans are termed as dead lands, it boasts of a diverse and dynamic ecosystem.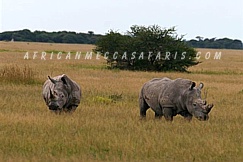 Read More +
NXAI PAN
Nxai Pan National Park is located on the north eastern part of Botswana specifically at the northern periphery of the ancient Makgadikgadi basin. The park boast of leopard, honey badger, lion, cheetah, spotted and elusive brown hyenas, gemsbok, zebra and many more.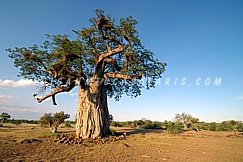 Read More +
NORTHERN TULI
Northern Tuli Game Reserve is a scenic Africa safari reserve dominated by sandstone hills and rock formations with a system of riverbeds, riverine forests, grasslands and marshes. It is dubbed as the The Land of Giants due to huge elephants and enormous baobabs.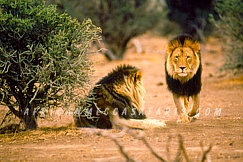 Read More +
MASHATU
Mashatu Game Reserve with its unspoiled wilderness is found Southeast of Botswana on the northern part of Tuli Game Reserve. Mashatu houses the world's largest, tallest and heaviest land mammals. It hosts over 350 birds that beautifully exudes various shades of blue.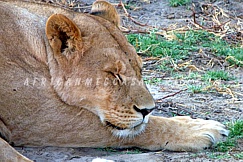 Read More +
KHUTSE
Khutse Game Reserve, the lesser known African safari reserve in Botswana was established in 1971 covering 2500 sq. km, and second to the Moremi Game Reserve in Okavango Delta to be established on tribal lands. It is bordered on the north by the Central Kalahari Game Reserve with gently sloping grasslands, fossil dunes and river beds.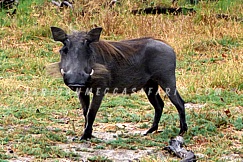 Read More +
MOKOLODI
Mokolodi Nature Reserve was founded in 1994 under the Mokolodi Wildlife Foundation. It covers 12355 acres of private, non-profit wilderness located 15 kilometres south of Gaborone - Botswana's capital. It houses the Mokolodi Education Centre that serves some 12000 school children every year to learn and understand Africa and Botswana's natural endowments.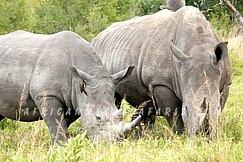 Read More +
KHAMA RHINO
Khama Rhino Sanctuary (KRS) is located 25 kilometres north of Serowe, and is a specialist Africa safari sanctuary in Botswana, the best conservation site for both white and black rhino viewings. In 1993, it was formally established to reintroduce rhinos into Botswana and gain the state of the sanctuary as a sustainable habitat for wildlife and rhino's specifically.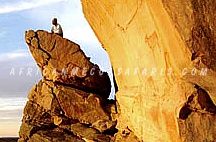 Read More +
TSODILO HILLS
Tsodilo Hills located in northwestern Botswana is one of the best rock paintings destinations in Africa. The Tsodilo hailed as the "Mountains of the Gods" in San culture and also the "Bracelet of God". A UNESCO World Heritage Site, Tsodilo is one of the highest points in Botswana as a relatively flat country, and a peculiar place shrouded with mystic and fascinating history.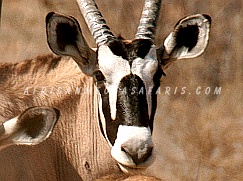 Read More +
KGALAGADI TRANSFRONTIER
Kgalagadi Transfrontier Park is located at the border of South Africa and Botswana. Kgalagadi is populated by predators like lions, cheetahs, leopards, hyenas. Numerous herds of migratory animals congregate the park such as wildebeests, elands, hartebeests, springboks, gemsbok.
CONTACT AND TALK TO OUR BOTSWANA TOUR EXPERTS TODAY TO START YOUR TRIP PLANNING PROCESS
Request Botswana Custom Or Tailor-Made Safari Vacation Pricing Based On Your Specific Travel Dates At Your Preferred Safari Tier Lodge Or Camp
CONTACT AN EXPERT ON BOTSWANA SAFARI PRICES & TOURS
AFRICANMECCA REVIEWS
What are our Customers saying about our safari holidays?
On behalf of myself, my wife and my two adult daughters, I want to sincerely thank you and AfricanMecca Safaris for our fabulous recent safari. Everything you promised exceeded our expectations and was superb, which is saying a lot since this was our second trip, having had a wonderful Botswana Safari 10 years ago. Do not ever hesitate to use me as a reference.

Robert Schenkein - prVision Photography Studio - Colorado, United States

Chobe was delightful, less than half full. Sussi and Chuma, very nice, again only 13 people in all. All the game drives and river cruises were excellent. We had great weather. The ability to get really close is in inspiring. EVERYWHERE we went, the people were warm, helpful and charming. Thank you so much. We will be recommending your services to all.

Thomas Kelch - California, United States

Raza Visram at AfricanMecca planned the most amazing trip for my friend and I. I wanted to go to 4 countries in 15 days and he made it happen. It was an aggressive itinerary and Raza planned it so well, that the transitions were seamless. The last leg of the trip was Botswana for another Safari and we stayed at the most beautiful lodge. The excitement in seeing the animals so closely is indescribable.

Karin Alsdorf - New Jersey, United States

I had a wonderful trip to Africa and I would highly recommend your company.I have been to Africa many times and I have never had such wonderful service. The guide and safari vehicle were both great and all the lodges were outstanding. We will be going to Africa again the year after next and I assure you I will be contacting you. Thanks again for arranging such a great trip.

Ronald Price, President, Ron Price Motors Group - California, United States

Our Botswana safari was FANTASTIC! It truly was a luxury, but rustic enough, safari. We really loved our trip! We saw everything here. From lions to leopards to elephants to buffalos. Our guide, Rams was truly amazing. He really knew his stuff! While on the bush walks we encountered zebras, warthogs and much more. Thanks for your help! We will definitely do another trip within a year.

Duncan Rosen - Florida, United States

Thank you for everything; we had an amazing honeymoon. Words really can't describe our experience, all we can really say was that it was the most amazing experience of our lives and we would recommend AfricanMecca to anyone. We hope to visit Africa again sometime next year! Thank you & all of your staff for an amazing & perfect honeymoon.

Rick Sagoo - London, United Kingdom