Introduction To Khutse Game Reserve
Khutse Game Reserve, the lesser known African safari reserve in Botswana was established in 1971 covering 2500 sq. km, and second to the Moremi Game Reserve in Okavango Delta to be established on tribal lands. It is bordered on the north by the Central Kalahari Game Reserve with gently sloping grasslands, fossil dunes and river beds. Khutse is a remnant of the ancient river that uses to feed Lake Makgadikgadi. Owing to the scarce water supply in the area then, there were few Basarwa bushman who lived there as hunters and food gatherers. Khutse is a favourite African safari destination for Gaborone residents due to its proximity of only 240 kilometers drive from the capital town. Khutse means place you can kneel down and drink. The wildlife in this African safari habitat includes springboks, gemsbok, hartebeest, giraffe, kudu, wildebeest, black-backed jackal, duiker with elusive seen predators such as lion, cheetah, leopard, hyena and other smaller cats. These animals congregate on the water pans such as the Motailane, Moreswa and Molose. The ornithological Khutse safari experiences in Botswana has over are 150 bird species recorded and include Secretary, vulture, ostrich, kori bustard, little browns and many more. Khutse is an ideal Botswana safari destination for visitors passing through Gaborone offering experience of Central Kalahari ecosystem with wildlife and culture at your disposal but not in large concentration. The Khutse safari game drives, bird watching and walks with the San allow visitors to view game that congregate on the pans while enjoying the scenery of the region. Khutse is a pleasant place for a short Africa safari that visitors should undertake if the opportunity arises while in Gaborone.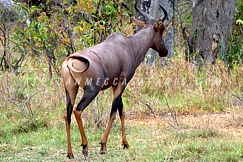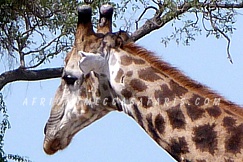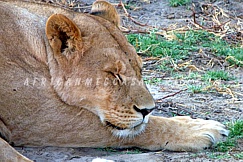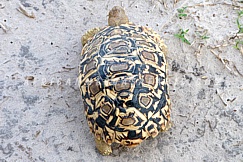 AFRICANMECCA REVIEWS
What are our Customers saying about our safari holidays?
On behalf of myself, my wife and my two adult daughters, I want to sincerely thank you and AfricanMecca Safaris for our fabulous recent safari. Everything you promised exceeded our expectations and was superb, which is saying a lot since this was our second trip, having had a wonderful Botswana Safari 10 years ago. Do not ever hesitate to use me as a reference.

Robert Schenkein - prVision Photography Studio - Colorado, United States

Chobe was delightful, less than half full. Sussi and Chuma, very nice, again only 13 people in all. All the game drives and river cruises were excellent. We had great weather. The ability to get really close is in inspiring. EVERYWHERE we went, the people were warm, helpful and charming. Thank you so much. We will be recommending your services to all.

Thomas Kelch - California, United States

Raza Visram at AfricanMecca planned the most amazing trip for my friend and I. I wanted to go to 4 countries in 15 days and he made it happen. It was an aggressive itinerary and Raza planned it so well, that the transitions were seamless. The last leg of the trip was Botswana for another Safari and we stayed at the most beautiful lodge. The excitement in seeing the animals so closely is indescribable.

Karin Alsdorf - New Jersey, United States

I had a wonderful trip to Africa and I would highly recommend your company.I have been to Africa many times and I have never had such wonderful service. The guide and safari vehicle were both great and all the lodges were outstanding. We will be going to Africa again the year after next and I assure you I will be contacting you. Thanks again for arranging such a great trip.

Ronald Price, President, Ron Price Motors Group - California, United States

Our Botswana safari was FANTASTIC! It truly was a luxury, but rustic enough, safari. We really loved our trip! We saw everything here. From lions to leopards to elephants to buffalos. Our guide, Rams was truly amazing. He really knew his stuff! While on the bush walks we encountered zebras, warthogs and much more. Thanks for your help! We will definitely do another trip within a year.

Duncan Rosen - Florida, United States

Thank you for everything; we had an amazing honeymoon. Words really can't describe our experience, all we can really say was that it was the most amazing experience of our lives and we would recommend AfricanMecca to anyone. We hope to visit Africa again sometime next year! Thank you & all of your staff for an amazing & perfect honeymoon.

Rick Sagoo - London, United Kingdom
CONTACT AND TALK TO OUR BOTSWANA TOUR EXPERTS TODAY TO START YOUR TRIP PLANNING PROCESS
Request Botswana Custom Or Tailor-Made Safari Vacation Pricing Based On Your Specific Travel Dates At Your Preferred Safari Tier Lodge Or Camp
CONTACT AN EXPERT ON BOTSWANA SAFARI PRICES & TOURS