Introduction To Mashatu Game Reserve
The Mashatu Game Reserve with its unspoiled wilderness is found Southeast of Botswana on the northern part of Tuli Game Reserve. Mashatu is one of the largest privately owned game reserve in Southern Africa with a land area of 25000 hectares (75000 acres) of virgin wilderness comprising of a unique ecosystem, terrain and landscapes of savannah, marshland sandstone and riverine forests that make it an excellent destination for a safari in Africa. The Mashatu Game Reserve, an alternate and complementing Africa safari destination in Botswana got its name from the local Mashatu Tree and the giant residents of the reserve titling the region as the 'Land of Giants'. The name was given due to the existence of everything large and big in the reserve i.e. a sanctuary for the largest mammal - the elephant, tallest mammal - the giraffe, the largest antelope - the eland, the largest bird - the ostrich, the heaviest flying bird - the kori bustard, the king of the beasts - the lion and the baobab - the largest tree.
Flora & Fauna Experiences Of Mashatu Game Reserve
Your Botswana safari in Mashatu houses the world's largest, tallest and heaviest land mammals. It hosts over 350 birds to include lilac-breasted roller that beautifully exudes various shades of blue. Mashatu is also a sanctuary to leopard, elephant, aardwolf, wild cat, honey badger, jackal, wild dog, plains game and many more. This Africa safari wilderness boasts of plains dominated with grasses speckled with spectacular small hills of trees.
When To Visit Mashatu Game Reserve For Your African Safari In Botswana
Mashatu, the perfect destination for an Africa safari enjoys two seasons commonly experienced in many Botswana safaris, the wet summer, and dry winter. During the wet summer season from November to April, the beautiful landscape of this special Botswana safari reserve transforms into a flourishing ecosystem that allows you to witness various species of antelopes birthing. Your Mashatu safari explodes with life as its majestic greenery and luscious flora emerge as a perfect haven for numerous terrestrial and aquatic creatures. During May to October which is the dry winter season, herds of animals moved towards the permanent water sources in the area as the water holes start to dry out and a great time to visit Mashatu.
Mashatu Activities During Your Safari In Botswana
Mashatu safari activities boasts of diverse options – some which are included as smartcard and others are optional add on's. These includes the traditional guided game drives with 4x4 safari vehicles going into the wilderness bush twice a day, bringing visitors at close range with wildlife. Other offbeat activities are walks in the wilderness, horse back and cycling safaris which require prior arrangements. With such offers, Mashatu offers a picture-perfect African safari that offers an unforgettable experience.
Mashatu Camp & Lodge Accommodations In Botswana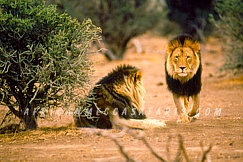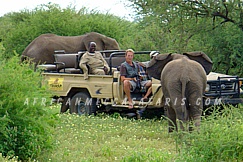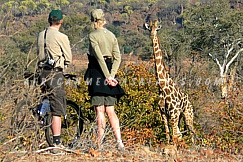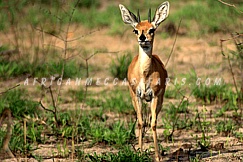 AFRICANMECCA REVIEWS
What are our Customers saying about our safari holidays?
On behalf of myself, my wife and my two adult daughters, I want to sincerely thank you and AfricanMecca Safaris for our fabulous recent safari. Everything you promised exceeded our expectations and was superb, which is saying a lot since this was our second trip, having had a wonderful Botswana Safari 10 years ago. Do not ever hesitate to use me as a reference.

Robert Schenkein - prVision Photography Studio - Colorado, United States

Chobe was delightful, less than half full. Sussi and Chuma, very nice, again only 13 people in all. All the game drives and river cruises were excellent. We had great weather. The ability to get really close is in inspiring. EVERYWHERE we went, the people were warm, helpful and charming. Thank you so much. We will be recommending your services to all.

Thomas Kelch - California, United States

Raza Visram at AfricanMecca planned the most amazing trip for my friend and I. I wanted to go to 4 countries in 15 days and he made it happen. It was an aggressive itinerary and Raza planned it so well, that the transitions were seamless. The last leg of the trip was Botswana for another Safari and we stayed at the most beautiful lodge. The excitement in seeing the animals so closely is indescribable.

Karin Alsdorf - New Jersey, United States

I had a wonderful trip to Africa and I would highly recommend your company.I have been to Africa many times and I have never had such wonderful service. The guide and safari vehicle were both great and all the lodges were outstanding. We will be going to Africa again the year after next and I assure you I will be contacting you. Thanks again for arranging such a great trip.

Ronald Price, President, Ron Price Motors Group - California, United States

Our Botswana safari was FANTASTIC! It truly was a luxury, but rustic enough, safari. We really loved our trip! We saw everything here. From lions to leopards to elephants to buffalos. Our guide, Rams was truly amazing. He really knew his stuff! While on the bush walks we encountered zebras, warthogs and much more. Thanks for your help! We will definitely do another trip within a year.

Duncan Rosen - Florida, United States

Thank you for everything; we had an amazing honeymoon. Words really can't describe our experience, all we can really say was that it was the most amazing experience of our lives and we would recommend AfricanMecca to anyone. We hope to visit Africa again sometime next year! Thank you & all of your staff for an amazing & perfect honeymoon.

Rick Sagoo - London, United Kingdom
CONTACT AND TALK TO OUR BOTSWANA TOUR EXPERTS TODAY TO START YOUR TRIP PLANNING PROCESS
Request Botswana Custom Or Tailor-Made Safari Vacation Pricing Based On Your Specific Travel Dates At Your Preferred Safari Tier Lodge Or Camp
CONTACT AN EXPERT ON BOTSWANA SAFARI PRICES & TOURS